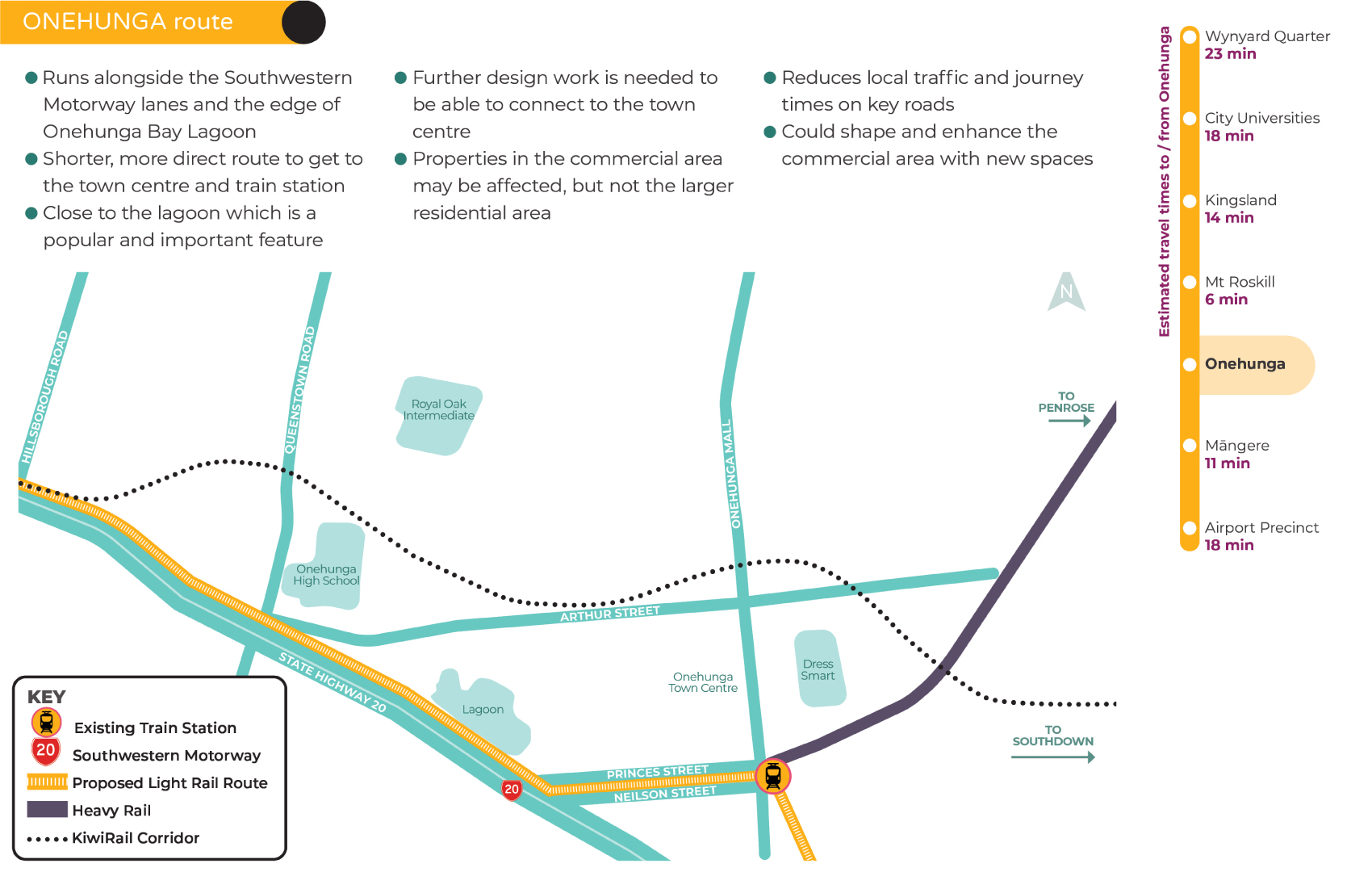 KiwiRail corridor in Onehunga 
We are proposing a light rail only route alongside SH20 and the edge of the Onehunga Bay Lagoon. We are no longer considering a shared light rail and heavy rail route in Onehunga. KiwiRail's plans are unaffected. 
However, KiwiRail and Auckland Transport are in the early stages of developing plans to use the KiwiRail land to build a new heavy rail line. This is part of a much bigger plan for improving and expanding the rail network in Auckland over the next 30 years. 
For more information about the corridor please contact KiwiRail: 
By email at contactus@kiwirail.co.nz  
Or by phone on 0800 801 070