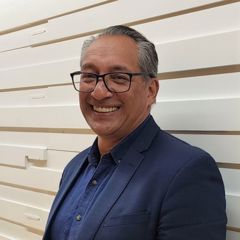 Tipa is of Tainui waka descent, with whakapapa to the Parewaikato, Parehauraki and Waiohua sections of the canoe. His Marae are situated on the shores of Tikapa moana and Te Manukanuka o Hoturoa as well as the awa of Waikato.
Raised in the Ngahere of Te Waonui o Tiriwa and the urban rohe of Waipareira, Tipa is a true Westie at heart and a Hauraki tangata by whakapapa. He has held senior roles managing Treaty Partnerships across local government and is a passionate advocate for enabling te ao  Maori participation in decision making and recognising mana whenua hononga, historical connection and future aspirations.
Previous roles include GM Maori- Relationships & Participation at Auckland Council and Treaty Partnerships Manager for Auckland Transport where he managed consultation with and oversight of complex traditional indigenous rights regarding Council owned land assets and delegated Crown water right allocation and facilitated engagement with the 19 recognised Iwi of Tamaki Makaurau.
Tipa wants to harness the opportunities light rail can enable for Maori as the Te Tiriti Partner and the support the development of innovative te taio, procurement and commercial opportunities with Mana whenua & Mataawaka.